With the colder weather setting in, it is definitely apparent that we are now in the Autumn/Winter months. In the colder evenings, who else loves to invite friends and family over to entertain during this season? We know we sure do! However, you want to make sure that your home is ready to wow your guests, so what better way to wow than with a beautiful new flooring. We have compiled a list of our top four Autumn/Winter 2021 flooring trends that are a must for your home this season.
(1) Vintage Patterns:
A vintage pattern will never date and they are very popular and on-trend this season. These patterns offer beauty while also generating style, character and charisma to your room.
With classic vibes a popular choice, see below some of our most popular classic vintage patterns: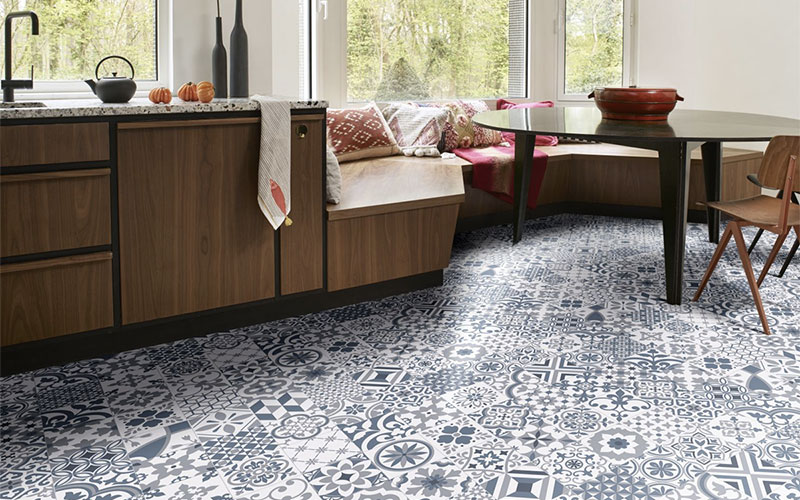 Want to add a contemporary aspect to the classic vintage pattern? Then look no further than the Bali vinyl collection. Simply stunning, eye-catching and will add a real wow factor to your home. The Bali vinyl collection is from: £9.56m2.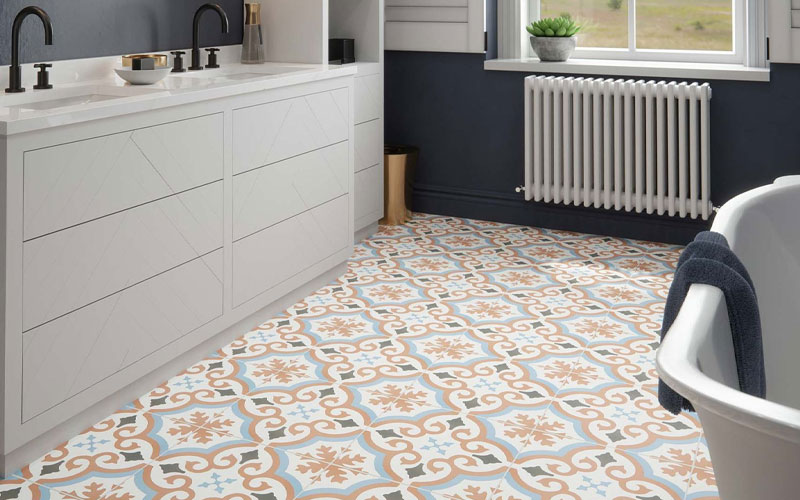 (2) Bright & Colourful:
With the darker evenings setting in earlier each day, add a splash of colour to your home with a beautiful, vibrant and colour filled flooring.
We have selected some of our most popular carpets, that will add comfort, warmth and personality to a room.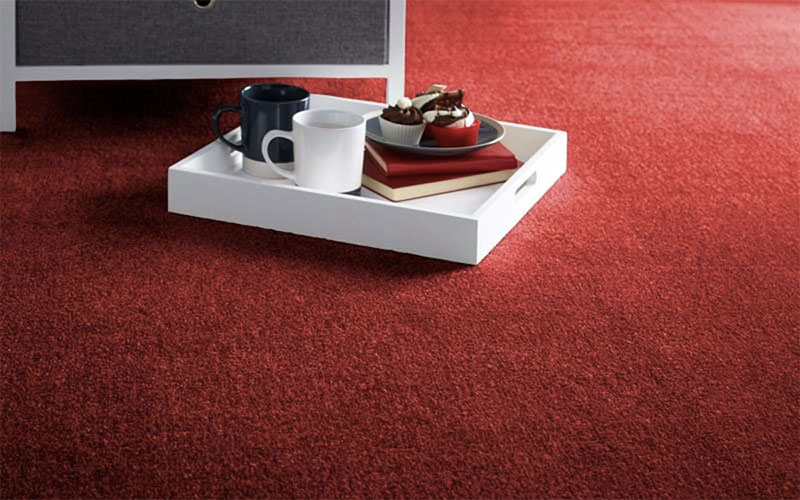 (3) Herringbone:
The Herringbone pattern oozes warmth and finesse from the beautiful wooden characteristics. You can choose from Laminate Herringbone or Vinyl Herringbone flooring.
Laminate Herringbone comes with an AC5 heavy wear rating, perfect for heavy traffic houses and is available in 8mm or 12mm thickness. This is an ideal choice to give your home a classic, warm and homely feel.
Vinyl Herringbone is a more affordable choice while keeping the natural look of wooden herringbone floor. What is more, compared to laminate wood herringbone, our Vinyl herringbone is available in tile designs.
Perfect for the Autumn/Winter months and all year round. The Laminate Herringbone is from: £24.99m2 while Vinyl Herringbone starts from £8.36m2.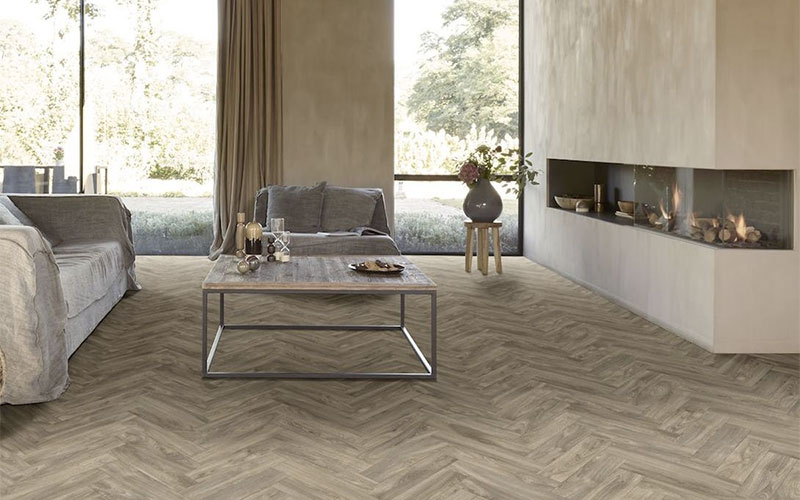 (4) Black & White:
The key colours of black and white are still very on-trend, as they offer a classic, chic look that will work in both modern and traditional homes. Some of our top picks are: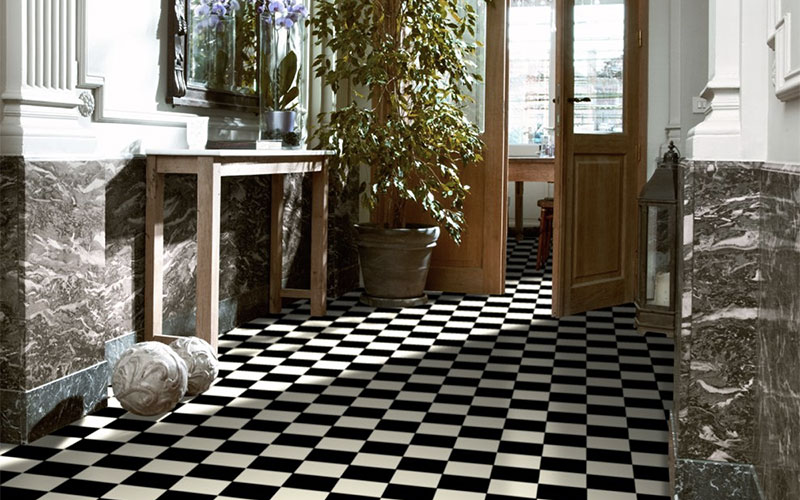 Has our blog given you some inspiration for your home? From warm and cosy carpets to classic, chic vinyl's, there is flooring to suit every style of home. View our collection online or visit your local store. Our expert and professional Sales Team will be delighted to help you.